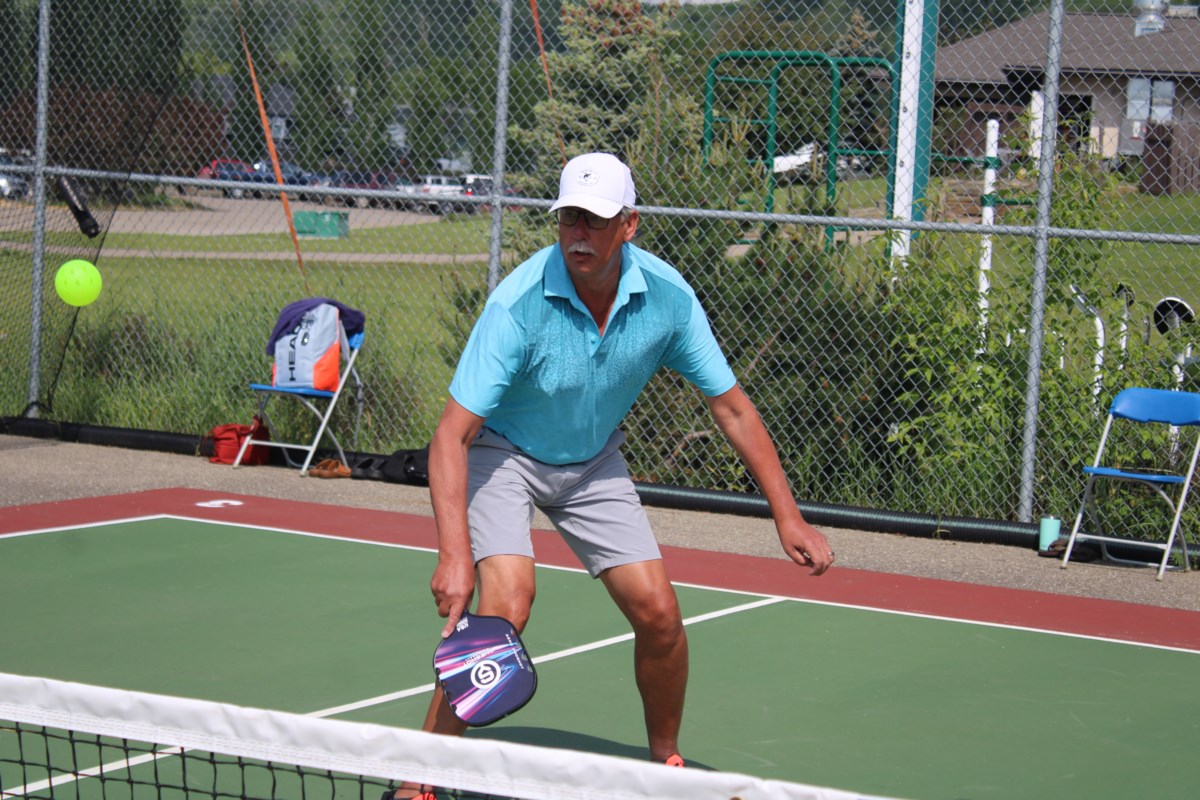 Booming pickleball culture
It's a sport that may be fairly new to the Land of Peace, but it's been around since 1965.
Invented by three fathers near Seattle nearly 60 years ago, pickleball has been described by some as tennis, badminton and ping pong all rolled into one.
"It's a very social game," says Dan Hogg, president of the Peace Country Pickleball Association. "It can be competitive, but we try with our new members to have them play with experienced players until they are comfortable. It only takes them a few weeks and their game levels rise very quickly.
Unofficially, the club celebrates its fifth anniversary this year and now has 75 active members and, contrary to belief, it's not just a senior sport.
"We have a few young players," admits Hogg, who says the plan is to develop the youth component.
"You know, 10 to 18 year olds. They really are the future of the game here.
The group recently organized clinics to highlight the virtues of sport.
In the past two weeks, even before the clinics, they recruited eight new members, Hogg said.
"You look at big cities like Grande Prairie, they boast memberships of 160, 170, so that's not bad for our area by comparison," he said.
"We would really like them to come and see what we have here."
And, over here, Hogg is referring to an outdoor pickleball court set up before the pandemic at Taylor's tennis courts.
"The facility wasn't used very often and the pickleball people thought they would give it a try," district mayor Rob Fraser said. "So they put nets and gear in there and the tennis courts worked really well for them."
"They were there quite often, so they asked if we could start a relationship where they could install a little more equipment, a few more nets, some marking in the tennis area and we agreed, and it became bigger and bigger every year."
Although it may not have been expected six years ago, Donna Sipe and her husband Robin can take much of the credit for its growing popularity locally.
"For us, we discovered pickleball in 2016 in Arizona, we fell in love with the sport," Donna said. "I came home and there were opportunities to play here but they weren't, in our view, ideal."
"Upstairs was the curling rink which has a ceiling and the Pomeroy sports center but it's inside a hockey rink which you can imagine has its challenges chasing the ball."
The association has, with the approval of the Taylor District Council, been able to set up four regulation size pickleball courts inside the existing tennis courts.
The City of Fort St. John is also moving forward with the construction of a recreational ice rink and pickleball court as part of its improvements to Kin Park.
For more about the club and the sport in general, see the Peace Country Pickleball Association webpage for full details.