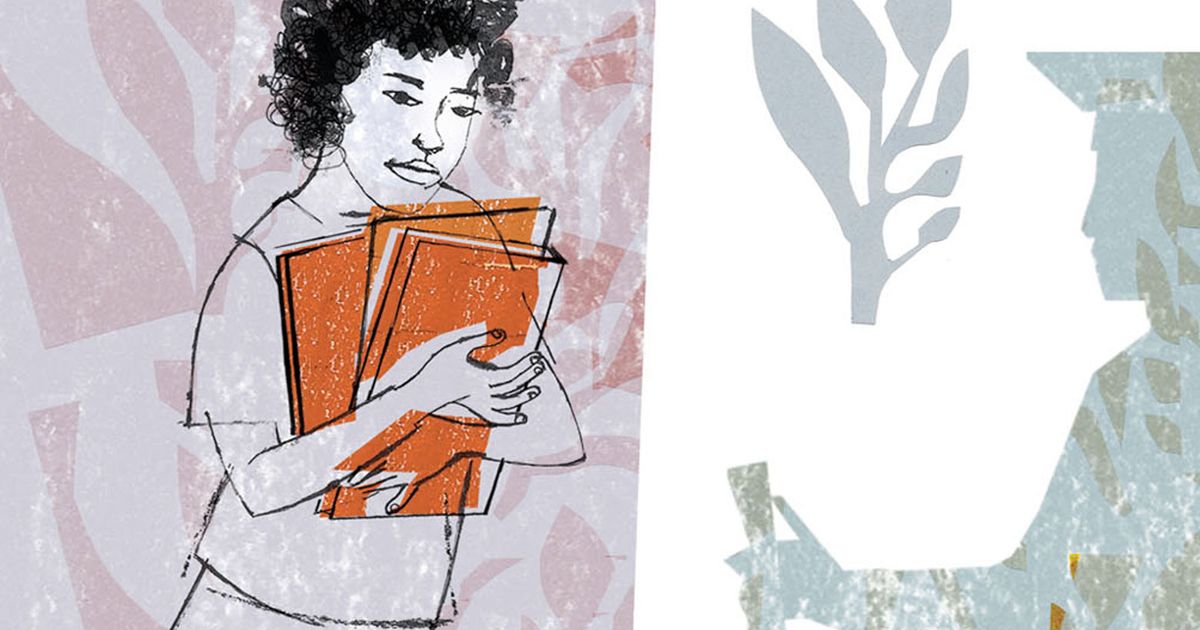 Community solutions can make education successful
A good education is a continuum, from birth to the end of high school and college, through apprenticeship and vocational training.
Los Angeles Times columnist Karin Klein writes about the importance of giving children the habit of reading for fun that will open untold paths to success. Too many young people are absent, distracted by social networks and other digital activities.
At the other end of this education continuum in Washington, Jeff Vincent wants to open up avenues for Washington citizens to higher education, whether academic or professional, to well-paying careers.
Vincent is president of Washington Student Success Council, and he's determined to crack the code to send more Washington students to post-secondary education. Washington imports much of its highly skilled workforce, while the percentage of Washington students seeking high school degrees has remained stuck at 60%. This figure is 10 percentage points lower than the national average.
We can do better, says Vincent. The key, he says, is not to legislate Olympia's solutions, but to find successful local programs to support and inspire others to take off. Thus, as part of the Career and College Pathways Innovation Challenge, the state would award grants to deserving community programs with data-driven approaches. Read more about the program in our editorial.
This community orientation reminded me of a program my mother attended after she retired to Spokane. Pat Knutson was an elementary school teacher for five years before the arrival of her four children, and she returned to preschool when they were started. Books were always around us, overflowing the shelves, as gifts under the tree or in armfuls from the library. Dr. Seuss and Nancy Drew for us kids, usually political thrillers or non-fiction for her.
As a retiree in 1998, she responded to former Governor Gary Locke's call to join the Washington Reading Corps.
Appalled at the dismal reading performance in fourth grade, Locke asked his administration to find a way to retrain teachers and revise curricula to correct things, a process that would take years.
So, as Vincent does now, Locke also sought a community solution, calling for 8,000 volunteers to supervise students in difficulty. In one year, 11,000 people volunteered.
"This is one of the lesser-known programs we've launched, and it's a program I'm very proud of," Locke said when I called him recently. He presented statistics on the difference the program made: "Children who participated were on average about a year behind. After a year, they had made two years of progress.
I know Mom was proud to be part of the Washington Reading Corps, helping students discover the pleasures of reading. She passed away recently, and among the memories shared was my cousin, Traci Knutson Daly, who gave me insight into what Pat passed on to her students.
"I remember her patience listening to me read 'Heidi' to her over and over on Grandma Frances' porch and telling me that once you learn to read you can learn anything you want to know in the world, "said the girl who grew up to be a school social worker. "And I'm telling my daughters now."
Education is a continuum, indeed. The success of our children, our businesses and the state as a whole depends on this continuum that works well from birth to work. Government policy can guide and government spending can increase, but communities can provide the fuel for the best suited solutions.