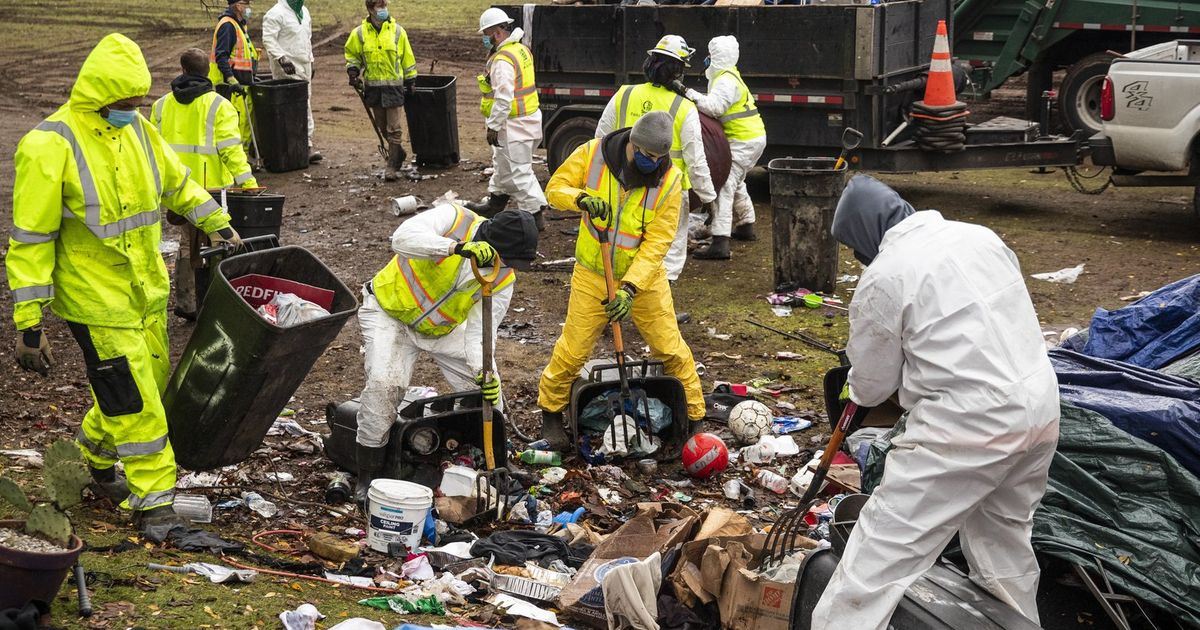 Keep Seattle Parks Clear and Accessible to Everyone
The thorough cleaning of encampments at Ballard Commons and Bitter Lake should mark a welcome change in Seattle's approach to visible homelessness and the use of public places.
City leaders must not continue to allow the proliferation of unauthorized camps, where people live without basic services or relative assurance of safety. They have a duty to be responsible stewards of parks and other public property, preserving their intended use.
Incoming Mayor Bruce Harrell is expected to deliver on his campaign promises to house the homeless and ensure Seattle's parks and greenbelts are accessible and welcoming. During a campaign stop this summer, he called the Bitter Lake encampment, so close to the Broadview-Thomson K-8 school that it interfered with the school's safe operation, "a symbol of the Seattle's inability to articulate a clear strategy and approach to this crisis." He promised voters that his election would put an end to indecision and excuses.
Seattle City Council members should also note: The compassionate removal of problematic encampments is not only possible, it is infinitely preferable to allowing human beings to live in squalid, inhumane conditions.
The city approaches to Ballard and Bitter Lake show just how fertile the vast middle ground is in the contentious debate over visible homelessness. Outreach workers spent weeks talking with residents of the Ballard and Bitter Lake camps before city crews came to clear the camps. At least one member of city council sees relationship building as the key to success in helping campers move indoors.
"Moving the encampment took two and a half months instead of two and a half days," council member Dan Strauss told Seattle Times reporter Scott Greenstone. "And the difference there means that people are moved in and trust is built and relationships are built, rather than policies being moved that create friction and animosity."
It's exactly the solution that many Seattle voters were looking for when they elected pragmatic moderates in the last mayoral election, and it ratifies this summer's successful outreach efforts at City Hall Park.
There will never be a one-size-fits-all solution to the complex issues of homelessness, but when you're on the right track, you need to keep going.
City leaders are expected to work together to keep the momentum going and help the rest of Seattle's unsheltered people get shelter from the rain.