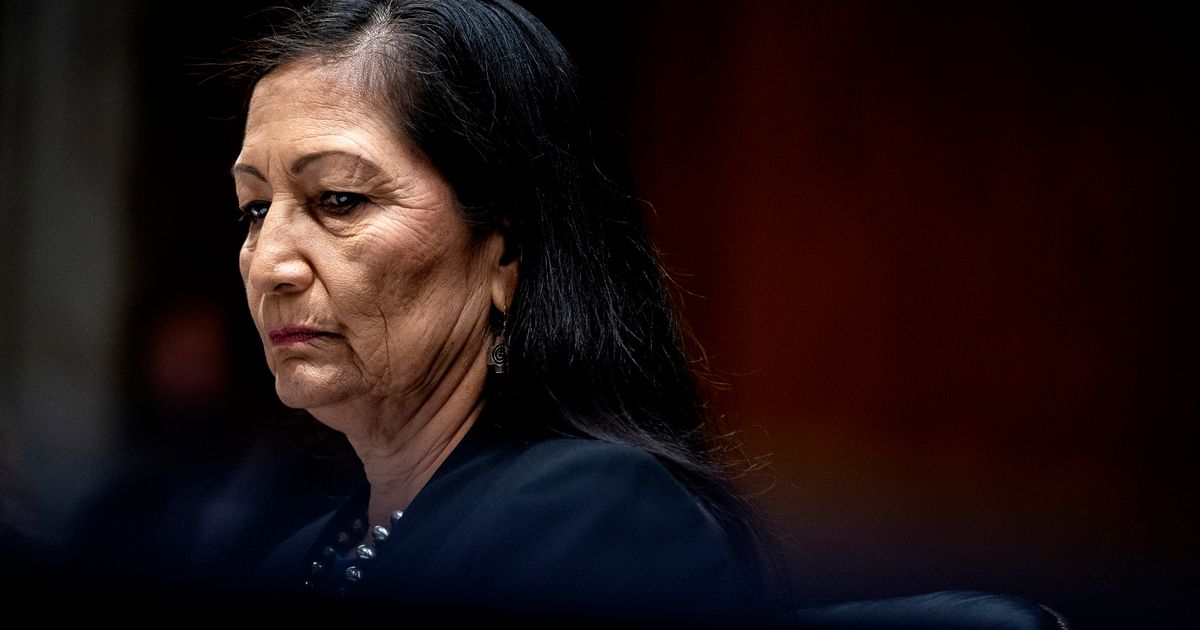 Report lists abuse of Native American children in former public schools
An initial survey commissioned by Interior Secretary Deb Haaland documented some of the brutal conditions Native American children endured in more than 400 boarding schools the federal government forced them to attend between 1819 and 1969. The survey was a first step, Haaland said, toward addressing the "intergenerational trauma" left behind by politics.
A Home Office report released on Wednesday highlighted the mistreatment of many children in public schools, such as beatings, starvation and solitary confinement. It also identified burial sites at more than 50 of the former schools, a number the department says will increase as the review continues.
The report is the first step in a comprehensive review that Haaland, the first Native American Cabinet Secretary, announced in June after the discovery of hundreds of unmarked graves of children who attended similar schools in Canada sparked a national toll there. .
The initial investigation found that "approximately 19 federal Indian residential schools accounted for more than 500 Native American, Alaska Native, and Native Hawaiian child deaths." That number is expected to rise, according to the report.
From 1869 until the 1960s, hundreds of thousands of Native American children were taken from their homes and families and placed in boarding schools, run by the government and churches.
There were 20,000 children in schools in 1900; by 1925 the number had more than tripled, according to the National Native American Boarding School Healing Coalition.
The discovery of unmarked graves in Canada last year – 215 in British Columbia, 750 more in Saskatchewan – led Haaland to announce that his agency would excavate the grounds of former schools in the United States and identify the remains. Haaland's grandparents attended such schools.
"The consequences of federal policies on Indian boarding schools – including the intergenerational trauma caused by family separation and cultural eradication inflicted on generations of children as young as 4 years old – are heartbreaking and undeniable," Haaland said. in a press release. "My priority is not only to give voice to survivors and descendants of federal residential school policies, but also to address the lasting legacies of these policies so that Indigenous peoples can continue to grow and heal. »
The 106-page report, written by Bryan Newland, the agency's assistant secretary for Indian affairs, concludes that further investigation is needed to better understand the lasting effects of the boarding school system on American Indians, Native Alaskans and Native Hawaiians.
The government has yet to provide a forum or opportunity for survivors or descendants of boarding school survivors or their families to describe their experiences in the schools. In an attempt to assimilate Native American children, schools gave them English names, cut their hair, and prohibited them from speaking their language and practicing their religion or cultural traditions.
Haaland also announced plans for a year-long tour across the country called The Road to Healing, during which survivors of the boarding school system could share their stories.
The Canadian government has launched similar efforts and has allocated approximately 320 million Canadian dollars (approximately $246 million) to communities affected by the residential school system, searches for burial sites and memorialization of victims.