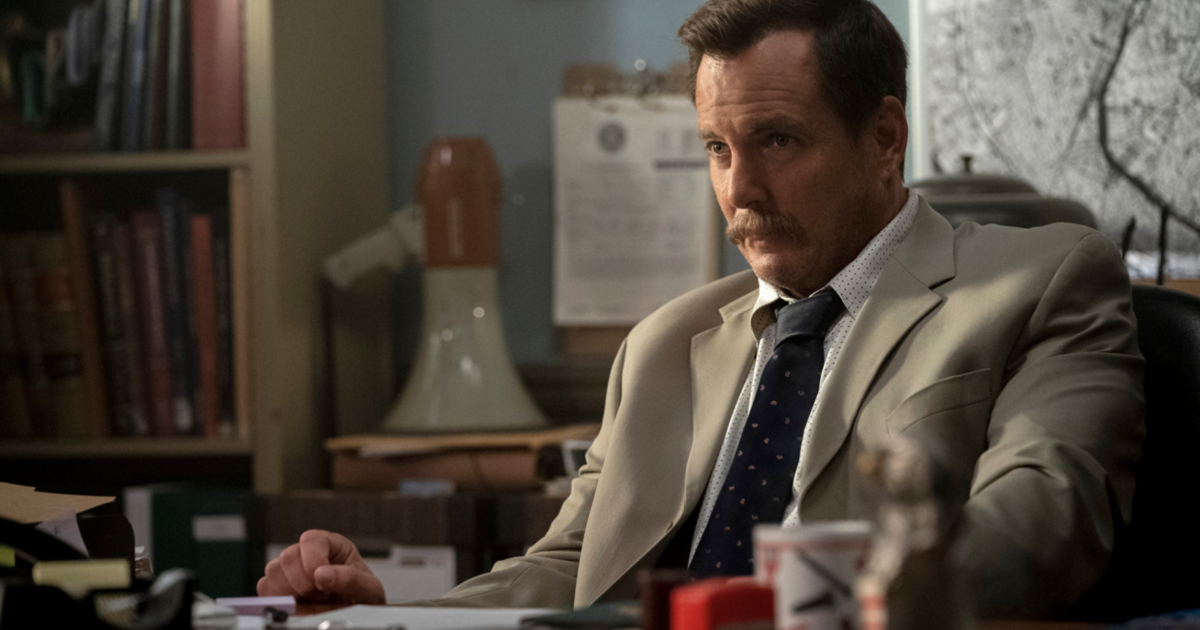 Review | 'Murderville' humor doesn't trump repetition | Culture
"Murderville": a comedy centered on homicide but with a different twist – the detective has a new partner every day, and they have no idea what's going on.
Based on the 2015 comedy, "Murder in Successville," "Murderville" is Netflix's new original series, out February 3.
"Murderville" follows Detective Terry Seattle (Will Arnett) through a series of unsolved murder cases. Arnett is joined by a different celebrity guest in each of the six episodes.
It's not your typical Netflix series: the main actors – Lilan Bowden, Haneefah Wood, Philip Smithey and Arnett – are all given scripts that will gradually lead them to the killer. On the other hand, the guest celebrities face the challenge of improvising their lines and finding out the killer for themselves based on the other characters' lines.
The guests featured on the show are mostly high-profile comedians, with Conan O'Brien, Kumail Nanjiani, and Ken Jeong all acting in their respective episodes. Actresses Sharon Stone and Annie Murphy also participated, as well as former NFL running back Marshawn Lynch.
For a homicide-centric show, it's lighthearted and funny — but the humor doesn't quite revitalize "Murderville."
The cast, guests, and characters are all likable, and the idea is solid. After a few episodes, however, it feels repetitive. It's always the same story: Detective Seattle has a new partner – the celebrity guest – three suspects are presented and questioned, and a charge is laid.
Although it's an improvised comedy, "Murderville" is delivered almost like a game show. At the end of each episode, each suspect is herded into a room and the featured celebrity lays an accusation. Just then, the Chief of Police (Wood) enters the room to let the guest know if he is right. After the real killer is revealed, Wood launches into a monologue, explaining the clues dropped throughout the episode.
While a few of the celebrity guests are guessing wrongly, "Murderville" didn't exactly make things difficult. The three suspects are always eager to talk about their issues with the victim, dropping obvious clues. However, the audience's ability to follow along and make their own guesses adds entertainment.
Although the storyline is consistent, the guest celebrities add a slight difference to each episode. Most of them just follow Arnett's lead and don't add their own twist, but it was nice to see how they reacted to certain scenarios.
Nanjiani and Murphy react similarly, occasionally throwing in a few sarcastic lines, but on the whole they go along with Arnett. O'Brien carries his episode by adding dialogue filled with dry humor, and Stone takes none of the silliness from the script, often interspersing wry and sarcastic remarks.
Lynch, on the other hand, stands out the most. As the only celebrity guest who isn't an actor by trade, he brings a refreshing change to a monotonous series. He's confident and unabashed himself throughout his episode – he's genuinely funny in a new way, even taking complete control of a few scenes. He and Arnett bounce off each other's lines in a way that keeps the audience engaged.
"Murderville" is a fun show, but it's far from a must-watch. This series is a new direction for Netflix which will benefit them in the long run. However, "Murderville" certainly isn't the streaming giant's best work.
Contact Taylor St. Pierre at [email protected] To learn more about the culture, arts and lifestyle of the JMU and Harrisonburg communities, follow the Culture Bureau on Twitter and Instagram @Breeze_Culture.