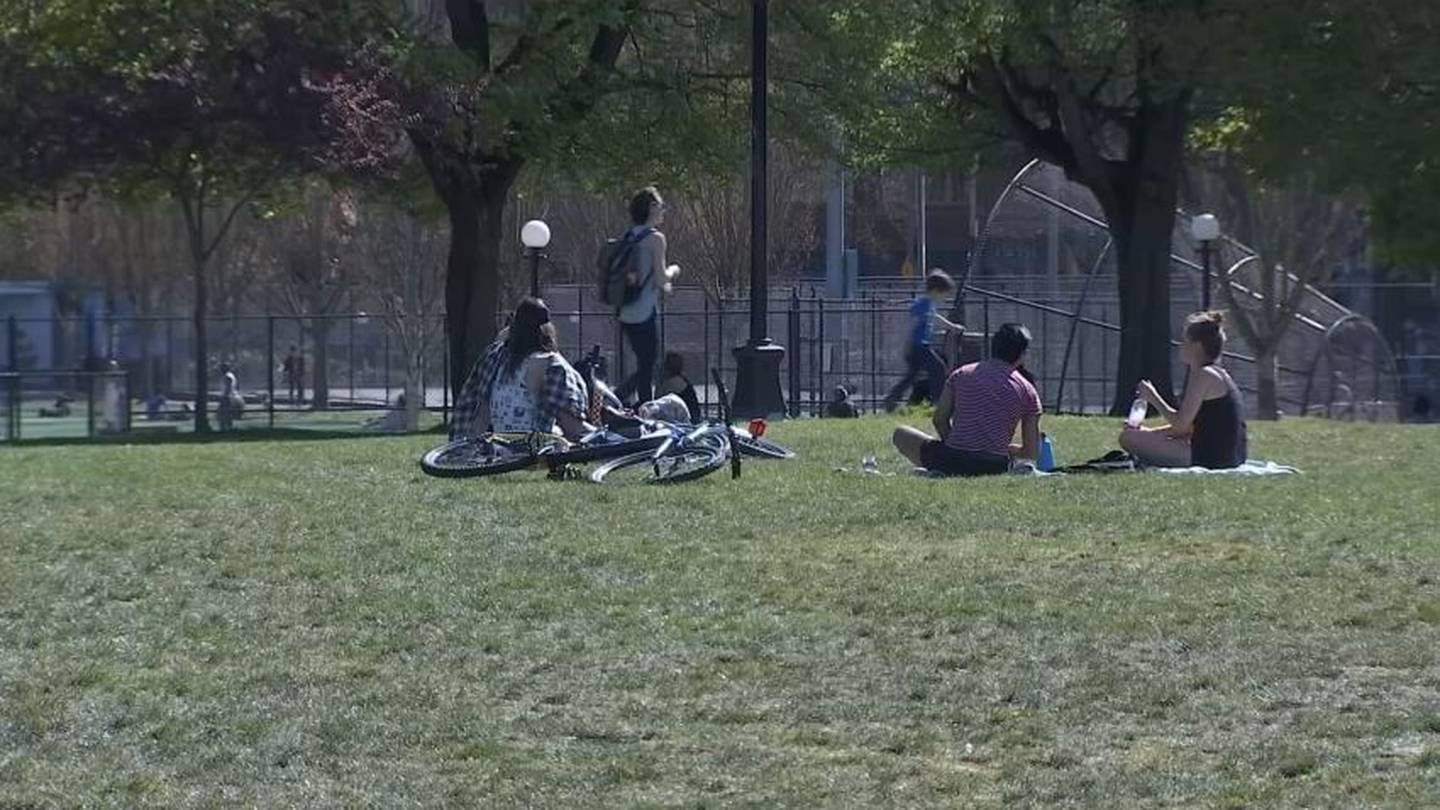 Seattle parks will remain open this weekend – KIRO 7 News Seattle
SEATTLE — Seattle will open its parks this weekend after they closed last weekend as many became too crowded. However, parks will be patrolled to discourage large groups from congregating.
Mayor Jenny Durkan said it was essential that people follow the rules.
"I understand everyone's need and desire to be on the outside, but we just have to strap in a bit longer," Durkan said. "Last weekend, we had to close the parks because we saw that there were too many people. What we're going to do is impose a new normal in our parks, and we're asking all of Seattle to please help us because we want to keep the parks.
On Thursday afternoon, KIRO 7 saw crowds at Golden Gardens, suggesting people were longing to be outside.
"I was here with a few friends that I live with, we keep it accountable and we're just barbecuing," Seattle resident Ronnie Plodzien said.
KIRO 7 checked on Thursday how some people were practicing social distancing in some of the most popular areas, and what we saw was surprising.
"If you just look there, I mean, there's like 20 people showing up right now. You have like, cars going up and down. All this time there have only been people at the beach," Plodzien said.
This weekend, there are fears it will get more crowded, so the city will close busy parking lots and deploy 60 social distancing ambassadors to monitor the parks and close them if they get too crowded.
"If you go to your neighborhood park and it's crowded, keep walking. No barbecues, no volleyball games, no group gatherings. We really need to continue to take this very seriously," Durkan said.
Durkan said the city had gone too far to let the virus come back strong. She just hopes people don't take advantage of open parks ignoring what helped Seattle flatten the curve.
"We have seen in other countries and regions that have stopped, how the virus suddenly returns. And we know how difficult it has been over the past six weeks. We don't want to do it again," Durkan said.
The mayor also stressed the need to wear a face mask as recommended by the Centers for Disease Control and Prevention, and she said home-made ones really are the way to go.
© 2020 Cox Media Group