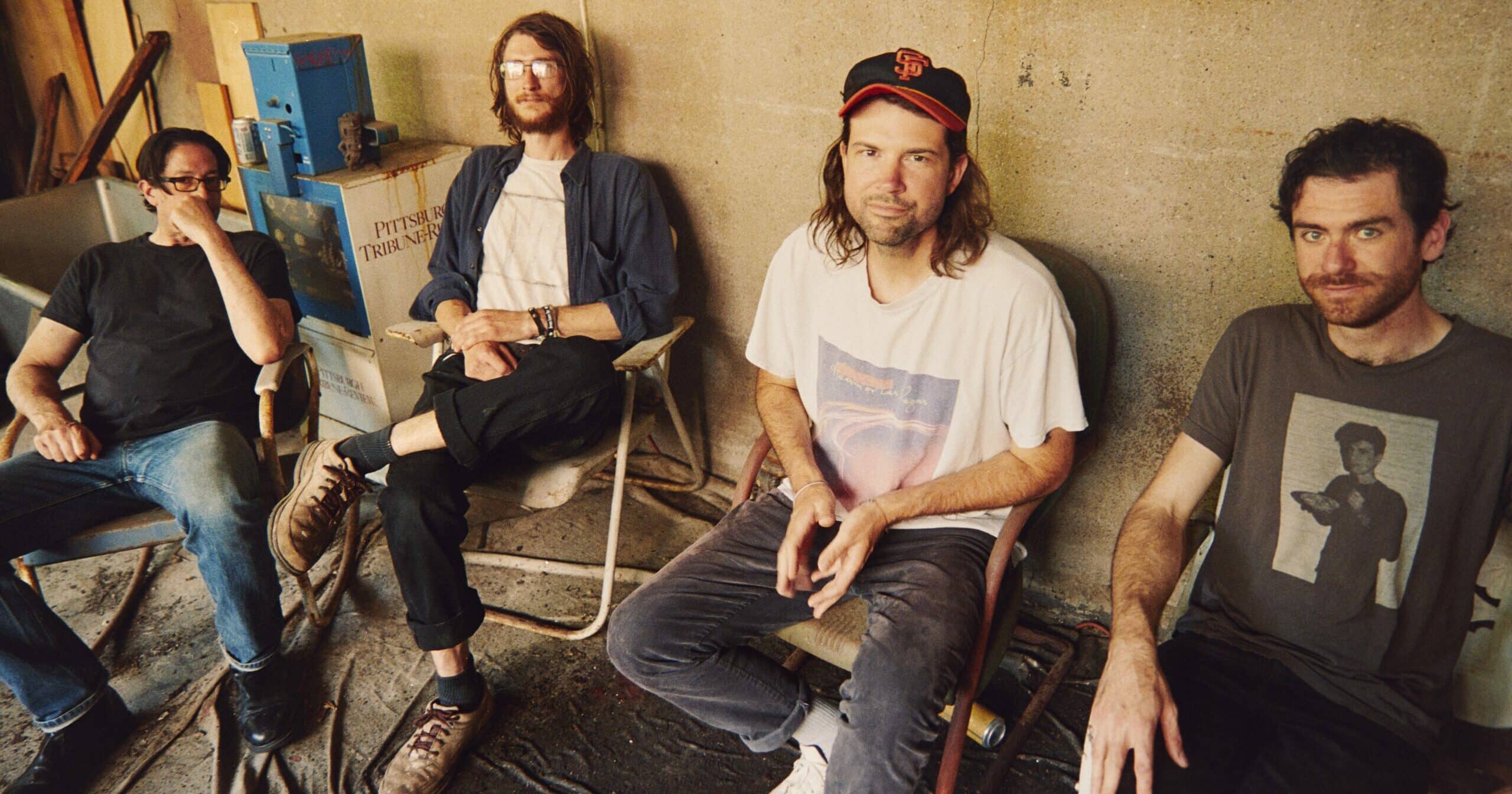 Wild Pink Announces New Album 'ILYSM' And Shares New Song Soompi
Wild Pink announced their next album: ILYSM arrives October 14 via Royal Mountain. Frontman John Ross, Justin Pizzoferrato and Peter Silberman of The Antlers co-produced the LP, which includes contributions from Julien Baker, J Mascis of Dinosaur Jr., Ryley Walker, Yasmin Williams and David Moore and Jeremy Viner of Bing & Ruth. Wild Pink also shared the album's title track, which you can check out below, along with the album cover, track list, and upcoming tour dates for the band.
At the beginning of the writing process of ILYSMwhich follows 2021 A billion little lights, Ross was diagnosed with cancer. "Even though I had already started working on the case, everything took on new meaning after my diagnosis," Ross, who is now recovering, said in a statement. "I started writing songs that tried to make sense of the whole experience, including the love and support I felt from the people in my life, especially my wife, where is the title."
"This song, like a few others on this record, takes place where I live and in the field next to it," Ross added of "ILYSM." "A full moon will light up every room here in a way that I've never really seen and I feel like this song kind of wrote itself. This album is about love in all its forms and this particular song is a metaphor for love and obsession.
The title track is accompanied by a visual created by John Smith using the new Dall-E 2 AI system. "These animations were created using machine learning, specifically with the new and very popular Dall-E-2 model," Smith explained. "The images for the specific clips were directly inspired by different lyric lines or references, then edited together to create an experimental animation – perhaps one of the first animations using this new model. At the start of the pandemic, I started to learn in depth how I could use and use machine learning in my creative practice, and found that it can be a very exciting and expressive tool for creating images.
ILYSM Cover illustration:
ILYSM List of tracks:
1. Jogging the Multiverse
2. Hold My Hand [feat. Julien Baker]
3. Hell is cold
4. ILYSM
5. St Beater Camry
6. Abducted at the bereavement retreat
7. War on Terror
8. Simple Glyphs
9. See You Later
10. Suck the birdie
11. The Grass Widow in the Glass Window
12. ICLYM
Wild Pink 2022 Tour Dates:
October 12 – Boston, MA – The Middle East (Upstairs)*
October 13 – Portland, ME – Sun Tiki Studios*
October 14 – Brooklyn, NY – Brooklyn Made*
October 15 – Philadelphia, Pennsylvania – Johnny Brendas*
October 16 – Washington, DC – DC9*
October 17 – Pittsburgh, PA – Spirit Hall*
October 18 – Toronto, ON – The Drake*
October 20 – Montreal, QC – L'escogriffe*
October 21 – Burlington, VT – Foam Brewery*
November 8 – Amsterdam, Netherlands – Paradiso
November 9 – Brighton, UK – Hope and Doom
November 10 – Bristol, UK – The Exchange
November 11 – London, UK – Pitchfork London
November 12 – Manchester, UK – Yes Basement
November 13 – Glasgow, UK – The Hug & Pint
November 14 – Dublin, IE – The Workmans Cellar
November 16 – Paris, FR – Supersonic
November 17 – Lucerne, CH – Schuur
November 18 – Prague, CZ – Cafe V Lese
November 19 – Berlin, DE – Marie Antoinette
November 20 – Copenhagen, DK – Rahuset
November 21 – Hamburg, DE – Aalhaus
November 22 – Munster, DE – Pension Schmidt
November 25 – Kingston, NY – Tubby's*
November 26 – Syracuse, NY – Funk N Waffles*
November 27 – Detroit, MI – Touch of Love*
November 28 – Chicago, Illinois – Sleeping Village*
November 29 – Minneapolis, MN – 7th Street*
December 1 – Denver, CO – Globe Hall*
December 2 – Salt Lake City, Utah – Kilby Court*
December 3 – Boise, ID – The Shredder*
December 4 – Spokane, WA – Lucky You Lounge*
December 5 – Seattle, WA – Barboza*
December 7 – Portland, OR – Mississippi Studios*
December 9 – San Francisco, CA – Down the Hill*
December 10 – Los Angeles, CA – The Airliner*
December 11 – San Diego, California – Soda Bar*
December 12 – Phoenix, AZ – Valley Bar*
December 14 – Austin, Texas – Mohawk*
December 15 – Dallas, TX – Three Links*
December 17 – Nashville, TN – The Basement*
* with Trace Mountains